WHAT TO CONSIDER WHEN BUYING A NEW CAR
February 27, 2018 6:44 PM
|
Posted By: Marcus
0 Comments
|
124 Views
Related Categories:
Features
Buying a new car is not a complicated matter; however, making the right choice while doing so is far from easy. You see, some people spend hours in their vehicle on a daily basis, they use it as a mean of transportation, substitute for an office or even a vessel for their lifestyle. Furthermore, a car is one of the most valuable assets you possess, as well as one of the most expensive purchases you are likely to make in your lifetime. Finally, registration, insurance, fuel and maintenance are all considerable expenses in the long-run, which is why they might affect your budget in more than a few ways. Therefore, there are several things you absolutely must consider before buying a new car.
Set the budget
Just speaking of buying a new vehicle is a broad topic, due to the fact that the options you have available depend on the price range you are willing to look into. This is why you need to set your budget long before you even start looking for a suitable vehicle. Determine how much you can spare for this purchase and set this as a maximum that you're not willing to go over. Luckily, most websites even allow you to set a maximum price as a filter so that they don't display anything more expensive.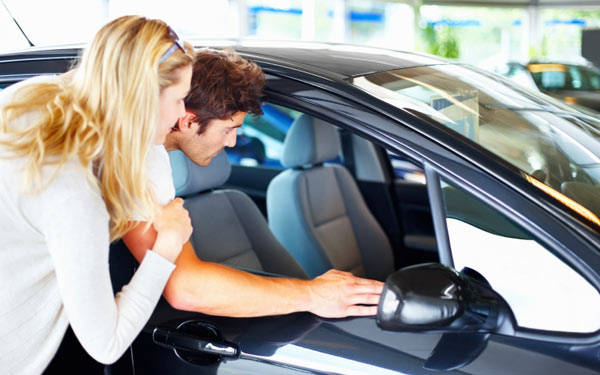 Check the price
Probably the greatest thing about buying a car in 2018 is the fact that you can check the price (the real price) of a product, service or a vehicle prior to purchasing it. Before this feature was available, local dealerships had, more or less, free reign to charge what they felt was appropriate. Still, you shouldn't be too harsh on your local dealers either, seeing as how they too need to make a profit. Nonetheless, this can get a bit more complicated than it may initially seem since you may decide to trade-in your old car in order to cover a part of the price. In that case, you also need to check your trade-in value.
Make some comparisons
Whether or not the vehicle is worth the price is not a question that has a simple answer. Therefore, before you decide whether or not to buy a vehicle, make sure to compare it to a vehicle of a similar type or in the same price range. For instance, people looking to buy an SUV could check out the Escape vs X-trail comparison page. That way, you can see a side-to-side feature comparison, which makes it quite easy for you to decide which vehicle best suits your needs. Luckily, in the era of free information, finding similar comparisons online is not a complicated matter.
Think long-term
Finally, you need to think about your vehicle as something you will use day in and day out for months and years to come. Therefore, things like a combined fuel economy or the cost of repair and maintenance might play a significant role in your decision-making process. Those who are a bit more green-minded might also want to take a closer look at that particular vehicle's CO2 emissions. One last thing, due to the fact that you will spend a lot of time in your vehicle, even some small features like a trailer sway control and rain sensing windscreen wipers might become a significant factor.
Conclusion
At the end of the day, the most important piece of advice is that you should never rush with your decision. First of all, buying a new car is not something you do every day. Second, it's almost never a decision you have to make in an instant. The problem here, however, is the fact that a car salesperson you talk to wants to sell you a vehicle right away. You, on the other hand, have to take some time to weigh all your options. Most importantly, you need to do proper research in order to make sure your decision has been made on facts rather than emotions. After all, one's vehicle is one of their most valuable assets and it needs to be treated as such.
Add Comment
|
|
No comments.
Login to post a comment.