GUIDE TO THE FUTURE – UPCOMING CARS IN 2018
November 26, 2017 4:00 PM
|
Posted By: Jerrod Mcnaulty
0 Comments
|
325 Views
Related Categories:
Future Cars
The automotive industry is constantly in flux. One has to keep up with the competitors in order to make it. This is why it is no wonder that new technology and innovative ideas are constantly being added in order to upgrade the new cars. But what have the auto designers been doing recently? What does the future of the automotive industry hold? The answer is right here where we give you a list of the announced models that are going to grace the scene in 2018. The offer is really diverse as the makers are trying to outdo themselves and the competition even more. The 2018 model year may perhaps prove to be the most innovative and the most expected one of them all. From muscle cars to family vehicles with crossover and compact cars, the industry has got it all. But here you can see what the future holds.
2018 Dodge Challenger SRT Demon
One of the most expected muscle cars in the industry has to be the 2018 Dodge Challenger SRT Demon. This model is still being tested and we are not going to know its full potential until the car is released and we are able to truly experience what the model has. But based on the findings and current results, we are in for a thrilling ride. Namely, the car is supposed to deliver 808 horsepower and 717 lb-ft of torque. But it does not end there as premium models have an optional race computer which boosts those specs to 840 hp and 770 lb-ft of torque. Thanks to the numbers the vehicle will manage to race to 0-60 mph in just 2.1 seconds and reaching the quarter mile in 9.65 seconds at 140 mph. It sounds very impressive and the initial specs are very interesting.
Release Date and Price: The vehicle is supposed to be released in the summer of 2018 and will be priced about $95,00
2018 Audi A5 Sportback
The latest 2018 Audi A5 Sportback is supposed to make a breakthrough in America. As the first generation A5 models made their debut in Europe the second generation vehicles will come to the US for the first time. But the thing that we appreciate here is the addition of more doors to the model. Audi plans to rival BMW and are giving their consumers a four-door fastback-sedan body style. Also, this model is going to be made on the underpinnings taken from the A4 car but will still carry some signature elements from the A5, for instance the fast break signature roofline. But the additions include the two rear doors and a different rear end.
Release Date and Price: The release date of this car is not firmly fixed but will be out somewhere by mid-2018 as we are expecting. The price is somewhere between $46,575 and $59,775.
2018 Buick Regal
The newest 2018 Buick Regal is going to be rebuilt in two different body styles. This makers the sixth generation of Regal cars and even despite GM recently selling to Opel, the 2018 version of the Buick Regal will still be built in German. The two new body styles that the car is going to be available in include the Sportback, a coupe like hatchback, and Regal TourX wagon. The design is going to be based on the Opel Insignia Grand Sport four-door hatchback and Opel Insignia Sports Tourer wagon. It will be powered by a 2.0-liter turbocharged I-4 mated and will combine with a nine-speed automatic with front-drive or an eight-speed automatic with all-wheel drive.
Release Date and Price: The future 2018 Buick Regal is set to make its appearance in fall of 2018 and will come out with a debuting price of around $32,000.
2018 Nissan Murano
The news surrounding the 2018 Nissan Murano is that it is getting an interior upgrade with technological updates. Although they did not meddle with the design and the look of the car so much, they did an excellent job updating the comfort of the car. The interior is going to have advanced NASA-inspired Zero Gravity front and outboard rear seats. The center console is also being updated and there are also various elements around the cabin that are getting updates. This also enables the addition of Apple CarPlay and increased availability of Driver Attention Alert, while also adding some slight package revisions. Under the hood, the expected powertrain is still the 260-horsepower 3.5-litre DOHC V6 with an Xtronic continuously variable transmission.
Release Date and Price: Updates for the release date of the 2018 Nissan Murano are still not available but the car will probably cost about $32,700.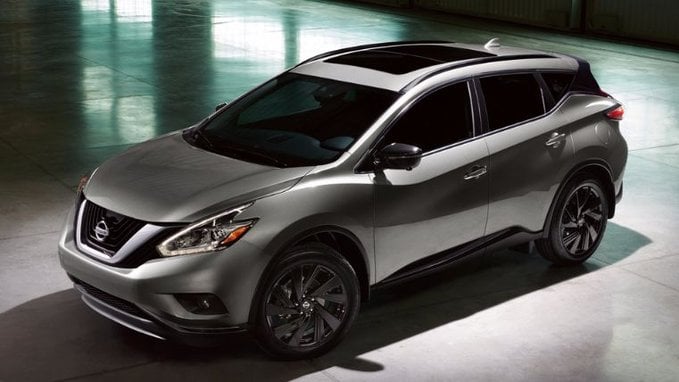 2018 Kia Stinger GT
The upcoming 2018 Kia Stinger GT is a four-seat, four-door, rear-wheel-drive sports coupe car. This model is designed by Albert Biermann who led the Frankfurt studio in order to battle the BMW series cars. The designer at the helm was actually taken away from BMW's M division to specifically design this car and future models. But the Stinger GT is not supposed to grace us with a great design but also fabulous handing and driving ability. Improvements come with an eight-speed transmission and a brake-based torque-vectoring system.
Release Date and Price: Kia has announced that we can expect the 2018 Kia Stinger to be released in fall with a price of about $40,000.
2018 Volkswagen Arteon
Volkswagen is coming out with the 2018 Volkswagen Arteon as their new flagship vehicles. This models pitted as a perfect replacement for the departing CC cars and one that will rival the forthcoming Audi vehicles. It actually slots just between the A5 and A7 Audi models and it also adds some features which you would probably see on some latest Audi models. Highlights of the interior include full LED lighting, real wood trim and virtual cockpit instrumentation. As for the outside the model adds a wide horizontal-bar grille, a broad-shouldered styling and clamshell hood.
Release Date and Price: The newest 2018 Volkswagen Arteon car is supposed to make its debut in the middle of the latter part of 2018 with a price ranging somewhere between $39,000 and $42,000.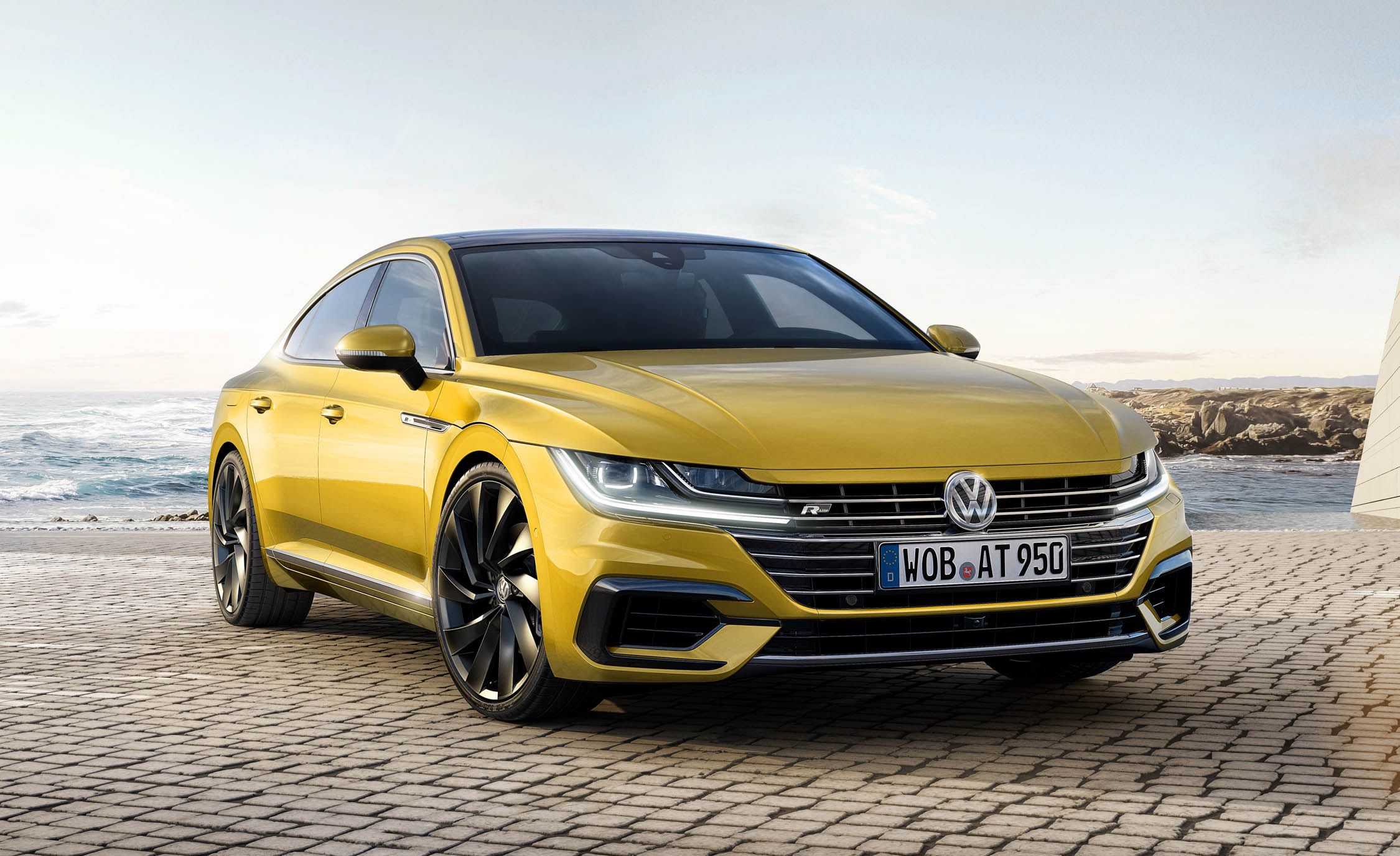 2018 Honda Civic Type R
After a year off from the American market, the 2018 Honda Civic Type R makes its triumphant return. This vehicle has taken some time off but is getting back into the mix more powerful than ever. It literally packs a punch as it is powered by a 306-hp 2.0-liter turbo-four paired which exclusively comes with a six-speed manual. Besides this, it also adds adaptive suspension and steering, helical limited-slip differential and Brembo brakes. The interior has also been refurbished to fit the standards of the new market. It includes the addition of LED headlights, a rearview camera, a 540-watt premium audio system and a 7.0-inch touchscreen. What more could a person want.
Release Date and Price: Luckily, the 2018 Honda Civic Type R is currently upon us and has just started sales in America. The price will be around $35,000.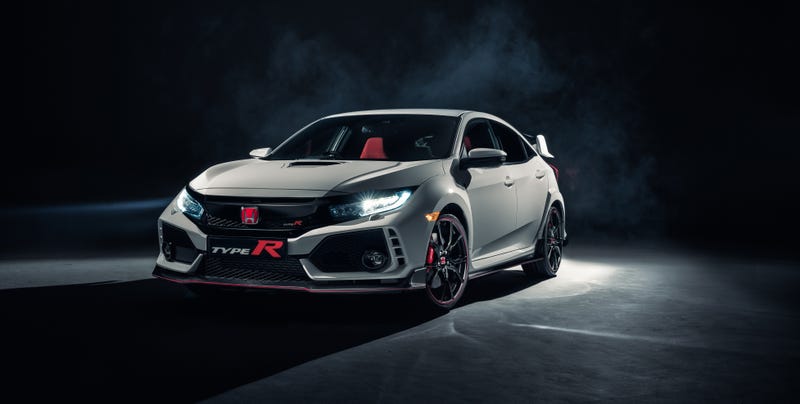 2018 Buick Enclave
The latest 2018 Buick Enclave is modernizing its look. This is Buick's very successful three-row, seven-seat family crossover vehicle. It is also the second generation of the Enclave and it includes a lot of boosts and improvements which benefit the car and give it a new taste and look. Basically, it drops the old image in favor of a sleek new design. It is much more favorable this way than it ever was. This is all thanks to Buick's Avenir project which has been marked as the source for the design of the new 2018 Buick Enclave. It will certainly be one of the more exciting family cars on the market.
Release Date and Price: Basically, the 2018 Buick Enclave will start is sales somewhere in fall of 2018 with a price ranging between $40,000 and $50,000.
2018 Chevrolet Traverse
The first generation model has finally ended after its miraculous run of 9 years. This means that the 2018 Chevrolet Traverse changes significantly and looks a lot different compared to its predecessor. It still seats up to eight people but includes an updated version of the 3.6-liter V-6 which is going to be matted to a nine-speed automatic transmission. The most important aspect of the car is the interior which will bewilder you with the newest tech and comfort features. The car is ultimately much safer as it has expanded upon its safety system. What also exits us is its High Country trim.
Release Date and Price: The 2018 Chevrolet Travers comes earlier in the year and will be released in the summer of 2018 at a price of $30,000.
2018 Alfa Romeo Stelvio
The 2018 Alfa Romeo Stelvio comes with a heavy burden. It is Alfa Romeo's first crossover car, and as such has a lot that it can bring its audiences. But what is also astounding is that it is built and based upon Giulia sedan model which was released last year and managed to blow the competition away with ease. The Alfa Romeo Giulia was released with two engines, the four-cylinder and V-6 variants, and in both cases the sales well pretty well. Now it is time to see whether the Stelvio can reprise at least similar kind of numbers as its faster older brother. Our estimation is that it certainly can. It is a model which screams good looks and can be a model which can do it all, in a similar way that Giulia could.
Release Date and Price: The 2018 Alfa Romeo Stelvia is supposed to come out late in the summer of 2018 with a price tag which goes could start at $42,000 and go all the way to $77,000.
2018 GMC Terrain
What this car does to update its 2018 GMC Terrain variant is to give a new set of engines. Even though other parts are not so much significantly changed, the powertrains that are now included are enough to make you scream. So the new set of engines for the 2018 GMC Terrain include two gasoline turbocharged inline-four engines which are paired with a nine-speed automatic transmission which was just recently unveiled and co-developed by Ford. Add to that an alternative in the form of a turbodiesel I-4 engine which is paired with a six-speed automatic. The traditional gear shifter has been dropped with a push button start added in favor of it.
Release Date and Price: As far as the 2018 GMC Terrain release date goes, it is going to be somewhere in the summer of 2018. You can get if for a price which starts at $25,970 for the entry trim and goes up to $38,495 for the top tier ones.
|